Published by Elise on Oct 5th 2023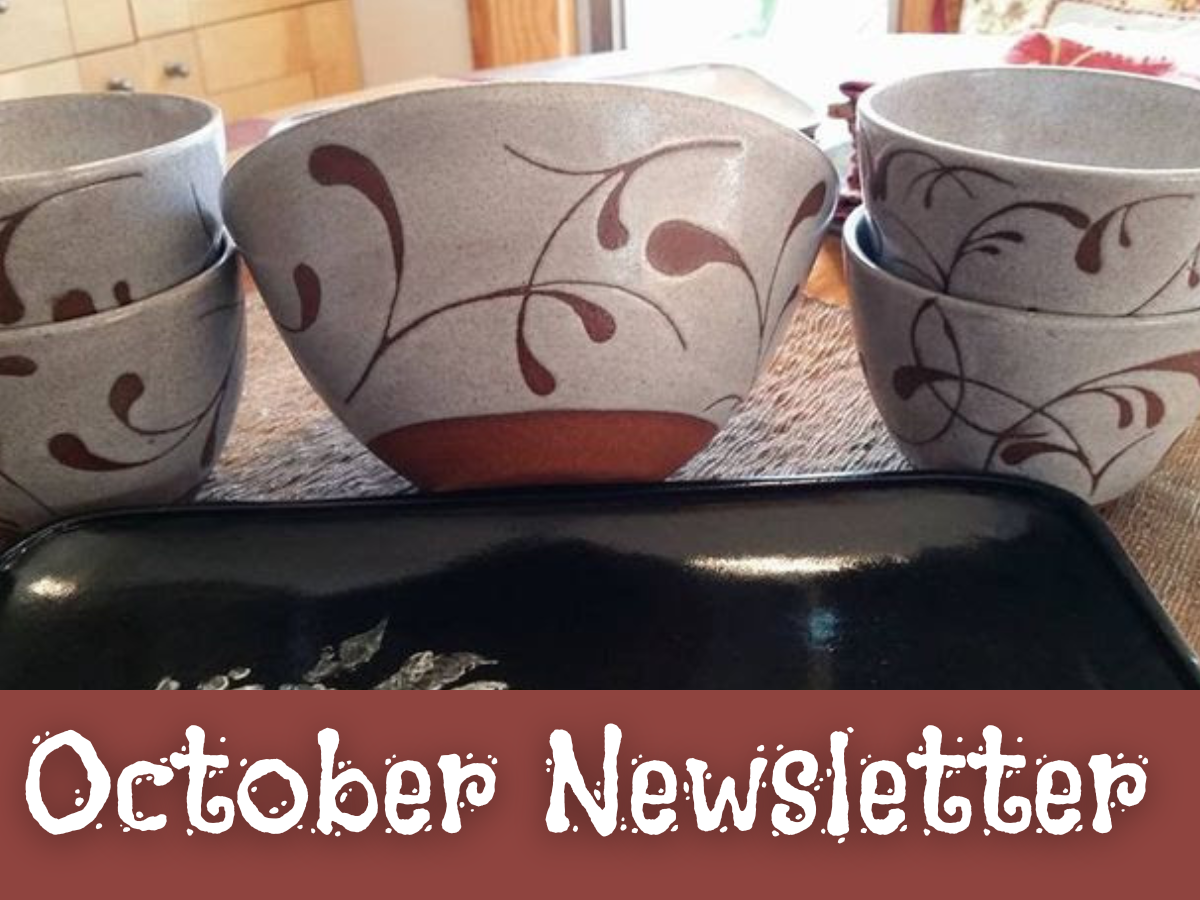 Happy October, my batty bat-throwers and haunted hand-builders! Hot girl summer is over and we've officially embraced hot ghoul fall. Halloween is Stone Leaf Pottery's (almost unanimously) favorite holiday, and we can't wait to celebrate it with you.
That is to say, if you show up to Stone Leaf in costume and say "trick or treat" on Tuesday, October 31st we'll give you candy!
Have some extra clay and want to prepare for Halloween the olde ceramicist way? Check out this YouTube video on how to throw pumpkins!
Fall's beloved for not only its charmingly spooky holidays, but the seasonal events as well. Check out the Oddities and Curiosity Expo on Saturday, October 7th! This event showcases hand-selected vendors, dealers, artists and small businesses with all things bizarre. Swing by, as they "truly have something weird for everyone at our shows".
Want more information on the Expo? Check out their Facebook page!
There's also the Halloween Pottery Painting Party, happening October 14th at Grandma's House Brewery! Choose from a variety of pieces to paint, such as jack-o-lanterns, sugar skulls, witch hats, pumpkin bowls, boo plates, and more! There will be a variety of glazes, stamps, and stencils to use. Tickets cover the pottery, paint, supplies, and firing.
Check out their event page!
Speaking of events, if you know of pottery or art events in the upcoming month, send us a notice to info@stoneleafpottery.com so we can feature it in our next newsletter! Put in the subject line "Newsletter Event" and please include the event name, a date, a link, and your relation to
As we tie up the beginning of the school year, we appreciate your patience while we meet the deadlines of our clay deliveries. If you have an inquiry on your current order, reach out to deliveries@stoneleafpottery.com for more information!
We also wanted to give our customers a reminder, if you're picking up more than 500# of clay please give us 24 hours notice prior to when you plan to pick it up! That way we can better prepare our staff to meet your needs.
This month, Sasha chose our specials!

CLAY OF THE MONTH
SB Red by Laguna - $20.25 per bag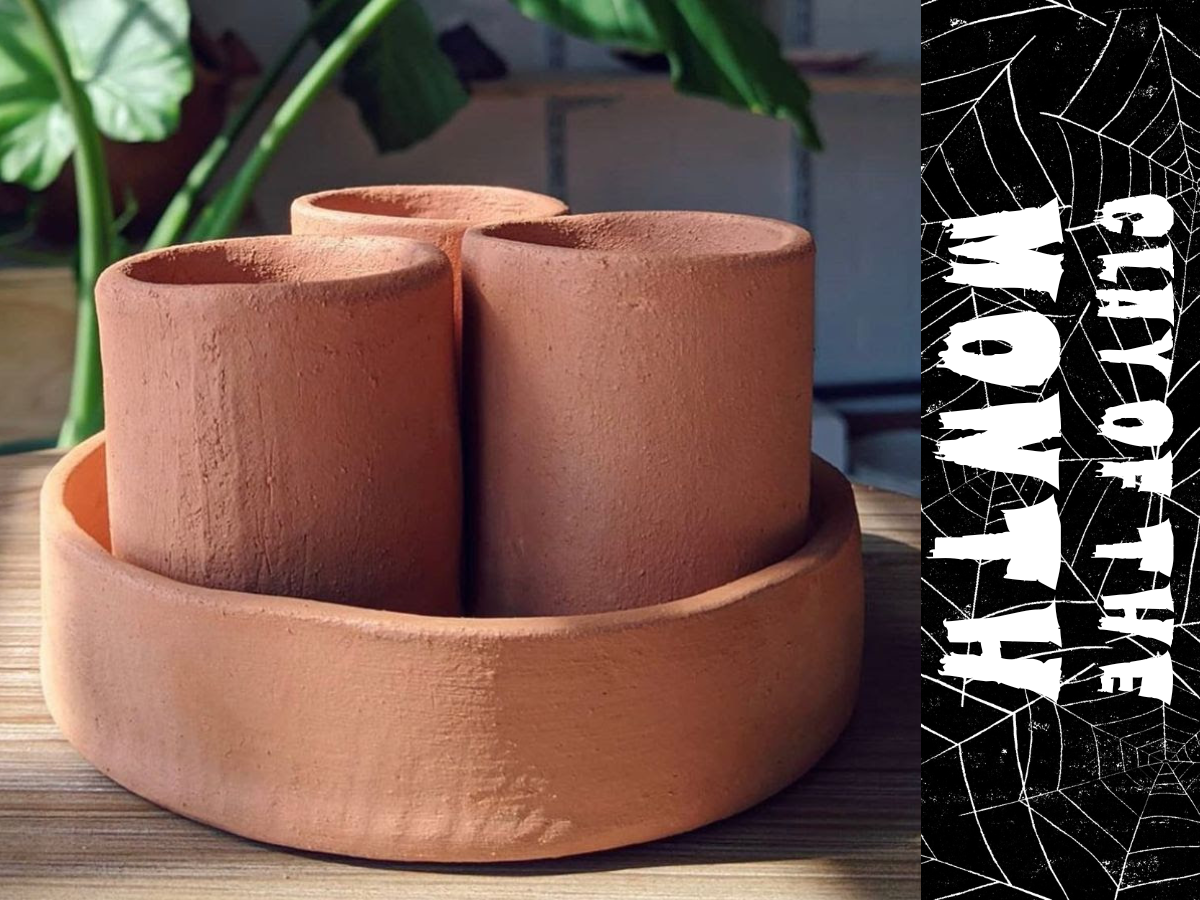 Want to sink your teeth into a delicious red clay body? Check out the semi-smooth mid-fire wonder, SB Red! SB Red is a slightly coarse clay with excellent working properties for both wheel throwing and handbuilding. It is talc-free and contains sand, making it suitable for building up forms as well as having a solid structure to throw with! To that end, it's extremely popular for throwing open forms, so if you're thirsting for a stable clay for wide bowls, give SB Red a whirl. The color's provided by manganese dioxide, giving your glazes a true red-clay reaction.
Want a deeper look into SB Red? Check out Laguna's Instagram post on carving with it!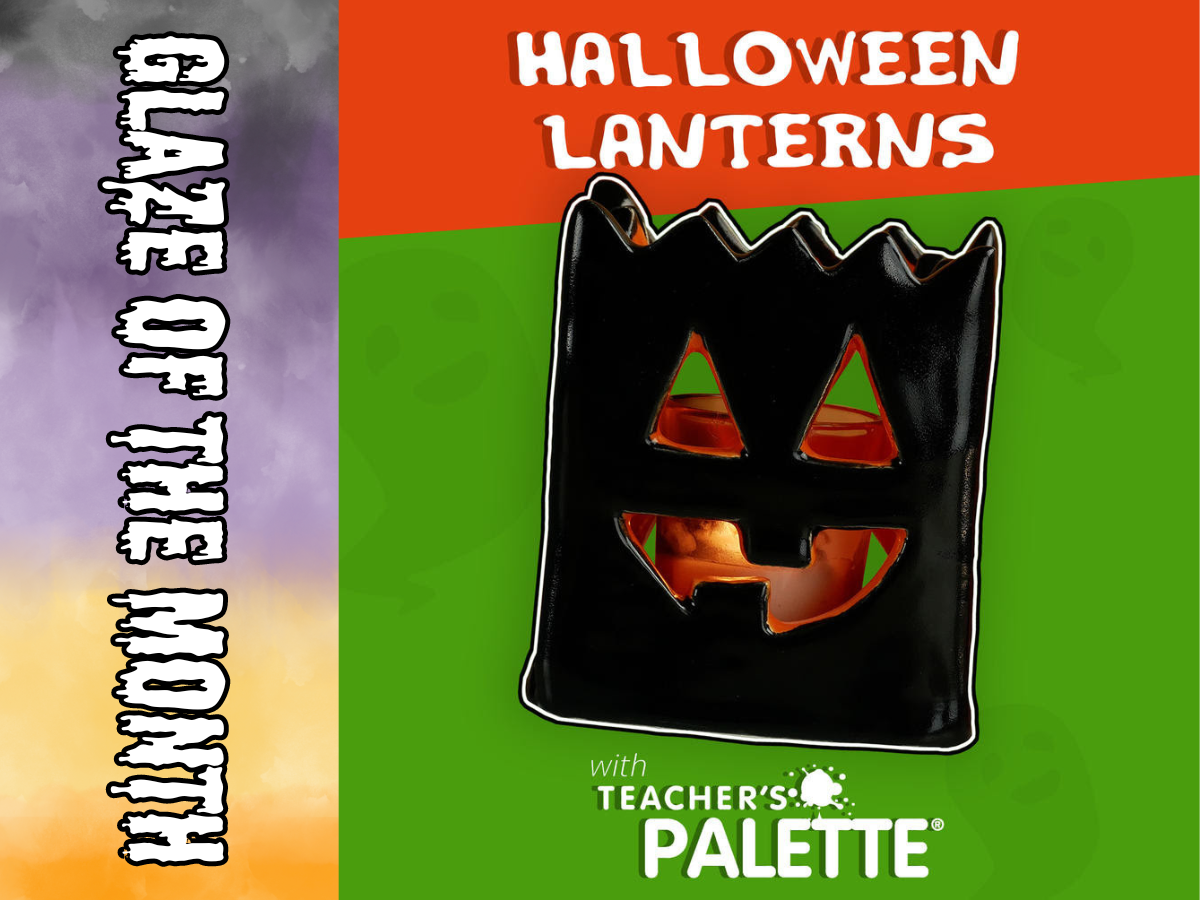 Our final Halloween gift to you is a low-fire candy assortment of Amaco Teachers Palette glazes, all 15% off! If you're a low-fire fan, you know how stable these glazes prove to be. Want a glaze series that satisfies all your solid-color needs? These liquid gloss glazes are completely intermixable so they can be blended with each other, or with any of the Teacher's Choice glazes to create an infinite color palette! The 24 glazes are AP certified, dinnerware safe and offer brilliant colors. Try layering patterns and designs with these glazes for a brilliant majolica-style decorative surface.
Want to learn how to make Halloween clay lanterns using Amaco's Teachers Palette glazes? Click this link for a how-to tutorial!
TOY & TOOL OF THE MONTH
Bats! All bats & bat systems 10% off! (AND BAT PINS, too!)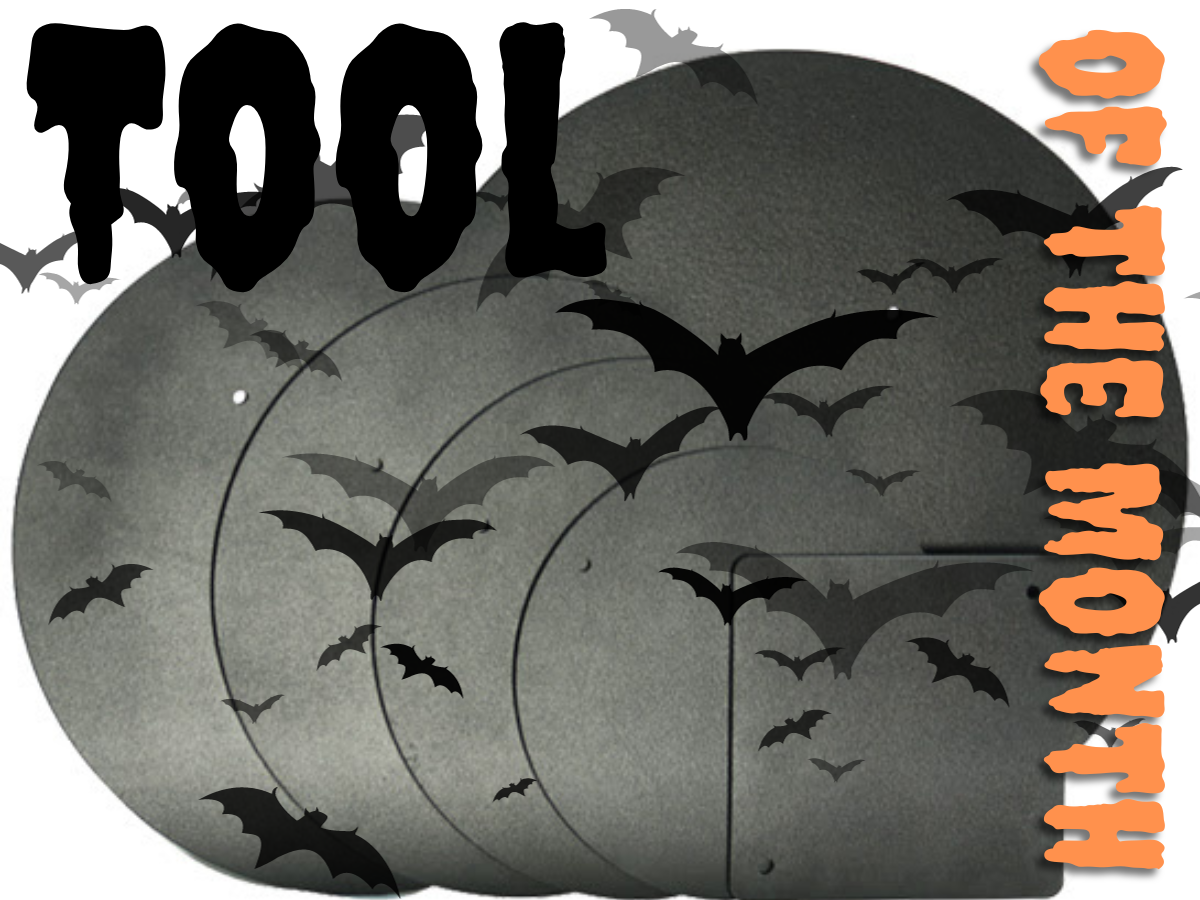 Our punniest special of the year is October's special on bats! No, not the flying kind. We're talking about the specialized pottery frisbee. No matter your area of expertise in the pottery world, bats are a useful tool. If you sculpt, they're fabulous mounting plates. If you throw, they're designed to fit on the wheel! Wedging or reclaiming can also be done on these versatile discs. This fabulous deal extends to Hydros, Speedball plastics, and even SpaceSavers! Whatever your project, there's a bat for that. If you're unsure what bats you need, be sure to ask the Stone Leaf folks up front. We tend to keep our supply well stocked.
Still unsure what bats are, or what bat is best for you? Check out this great informational video!
That's all for now! Happy autumnal making, and we look forward to seeing you around the store.
Elise and the Stone Leaf Pottery Crew
Follow us on social media, Instagram @stoneleafpottery and Facebook Stone Leaf Pottery!
All Clay of the Month purchases are limited to 100# of clay. The sale price is valid only in October 2023 and not combinable with other discounts.
It's not uncommon for us to run out of the clay (s) of the Month, so we always suggest you shop early in the Month to ensure the clay is in stock. Also, when purchasing Glaze or Tool(s), or Equipment of the Month, again, it's limited to products on hand. So, if we don't have it when you shop, come shop with us again soon! We replenish our shelves constantly—we'll hopefully have more soon! Got more questions about how this works? Please, please reach out to us!