Published by Elise on Aug 8th 2023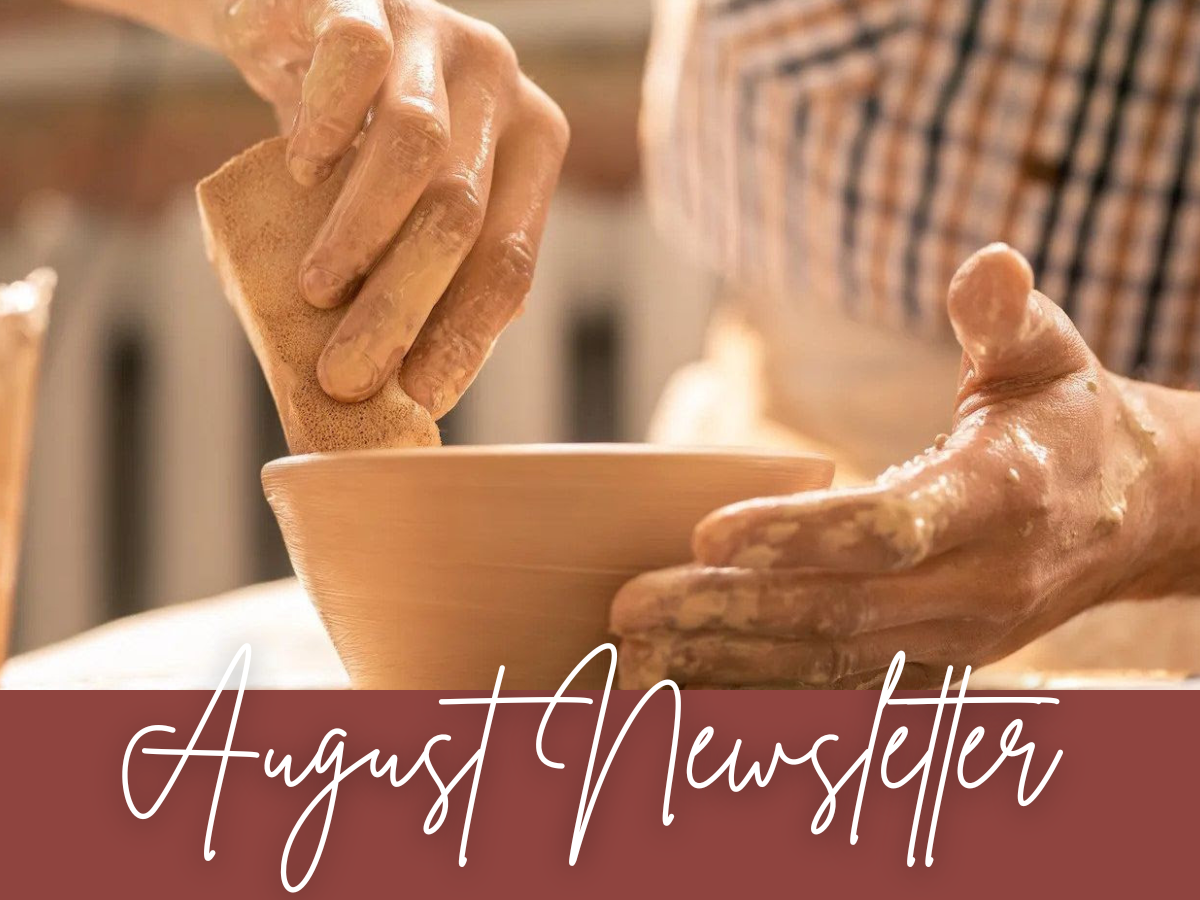 Happy August, creative comrades! We hope you're enjoying the summer as much as we are and continue your production throughout the month! As the school season rears its head, our art teachers hit the ground running, and so does our store and clay warehouse. We're here to supply your back-to-the-classroom needs, so if you have any questions, feel free to reach out to us!
There are plenty of opportunities to see some incredible art this month. We're kicking off with Santa Fe's First Friday Art Walk, featuring an End of Summer Celebration! Join local art vendors, music and face-painting with free admission while the blocks surrounding the Museo de las Americas are closed off for a block party on August 4th.
There's also the Smash Summer Fine Arts Festival on August 13th, the RiNo Summer Art Market on August 26th, the ASLD Summer Art Market on August 26 - 27th, featuring artists from the Art Students League of Denver community, and the Affordable Arts Festival in Littleton on August 27th, where 165 artists will be offering their art at $150 or less!
Want to learn more about these events? Check out this link!
Our gallery has been seeing some new artists' work lately, which we're ecstatic to feature! Swing by our store's gallery next time you visit for a gorgeous variety of pottery and other goods.
We've improved our firing services scheduling system. Want to schedule a firing service appointment? All you have to do is head to the new page on our website! Select "Book Now" and then "Firing Services", which will bring you to our firing calendar. If you plan to fire with us, it's always wise to make an appointment beforehand to avoid the $10 fee of not having one!
Electric Kiln Workshop
Missed our Electric Kiln Workshops? We have an EKW coming up next month! These workshops are excellent for learning more about how to properly approach your electric kiln. The cost is $75 or free with purchase of one new kiln from Stone Leaf Pottery in the last two years! One kiln = one EKW.
Saturday, September 23, 8:00 am - 1:00 pm
Taught by Ingrid, Sophia, and Bob King
Up next, our specials. Emelio, our Swiss Army Knife-person at Stone Leaf, selected them for August!
CLAY OF THE MONTH
Electric Brown Cone 5 clay from Laguna, $19.50 per bag, usually $24.25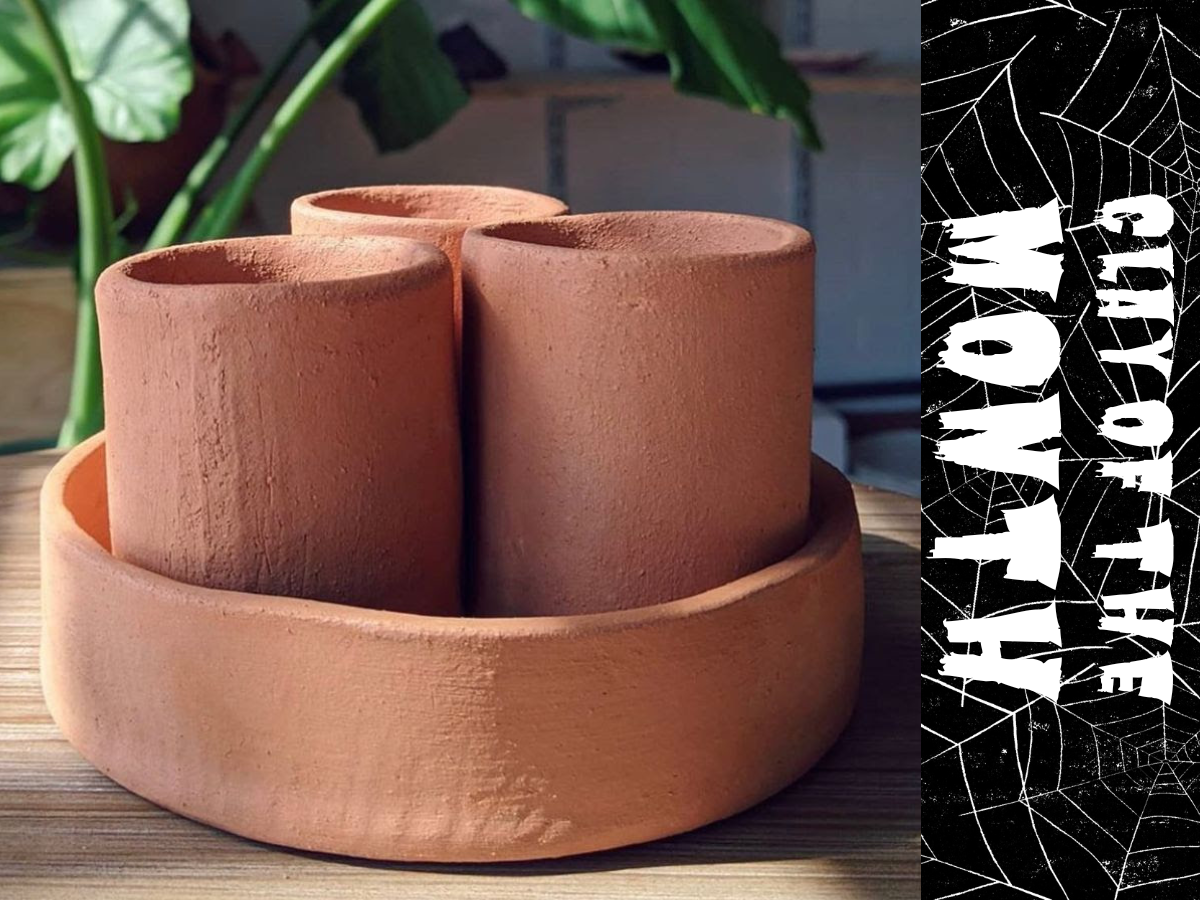 We've been waiting to have this one on special for ages, and we're so excited to have enough in stock to share with you at a hefty discount! Electric Brown is a customer-favorite when forming pieces with a mid-grit, dark body. This clay was designed specifically to achieve a rich brown color when fired in an electric kiln. It has good strength for both wheel-throwing and handbuilding, able to maintain its moisture content with the bandwidth for impressive pliability. Electric Brown contains 60 mesh sand so the texture is slightly coarse. For those who go "blech" at extra-smooth clay bodies and yearn for a more textured, dark clay experience, give Electric Brown a try!
Check out this gorgeous example of Electric Brown on Facebook!
GLAZE OF THE MONTH
Eggplant Cone 5 glaze from Mayco, usually $16.45, on sale for $13.50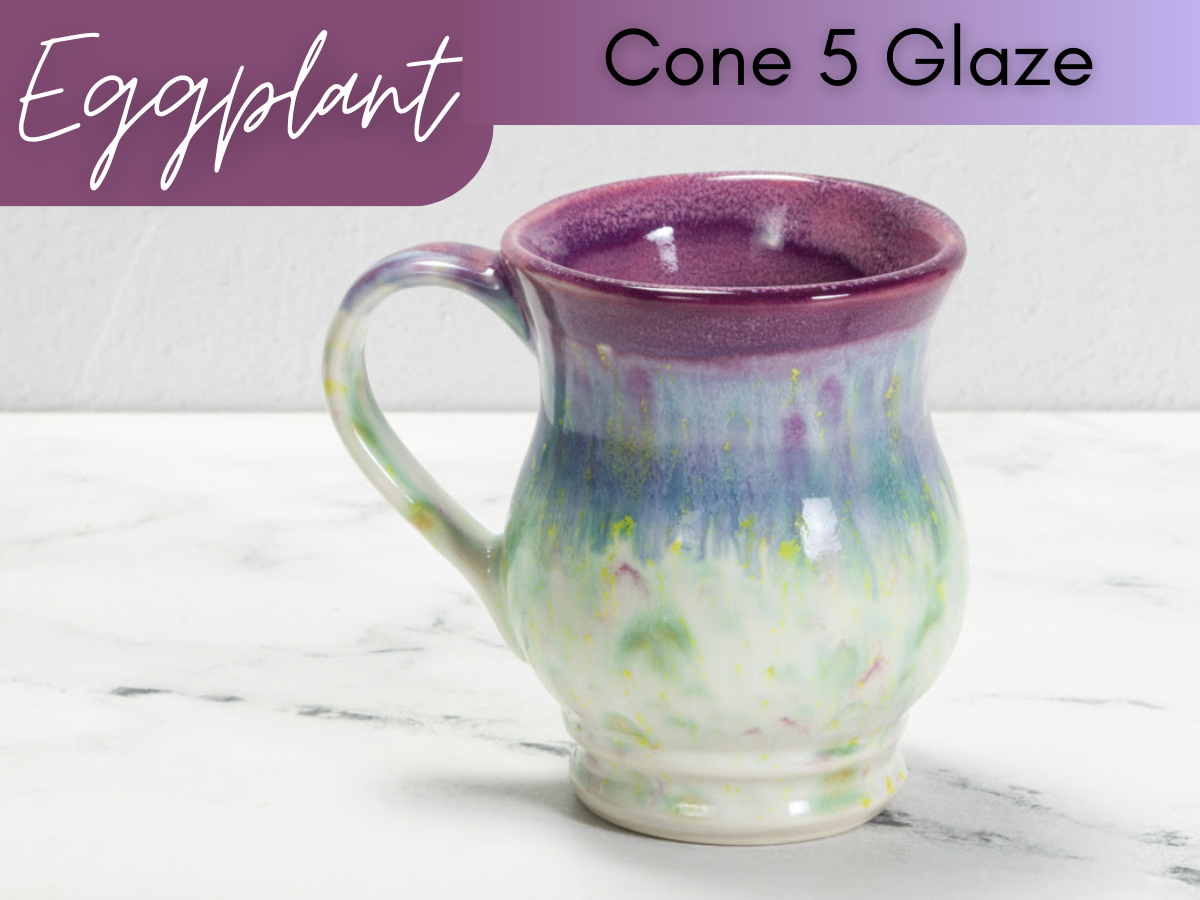 Finally, a purple glaze to take your breath away, and for an excellent price, too! This beautiful, rich purple looks great on many different clay bodies. It plays well with others and is super stable to work with. We love friendly glazes like that! Like a true team player, Eggplant serves as a fabulous component of many commercial glaze combinations, as well as firing delightfully all on its own. If you've glazed with Mayco before, you know their glaze has a reputation for stable and consistent results, with Eggplant being a perfect example. Scoop up a pint today!
Want an example of Eggplant's violet-y richness? Check out this lovely combination with Blue Hydrangea!
TOOL OF THE MONTH:
Elephant Ear Sponges Small & Large on sale for 75 cents and $3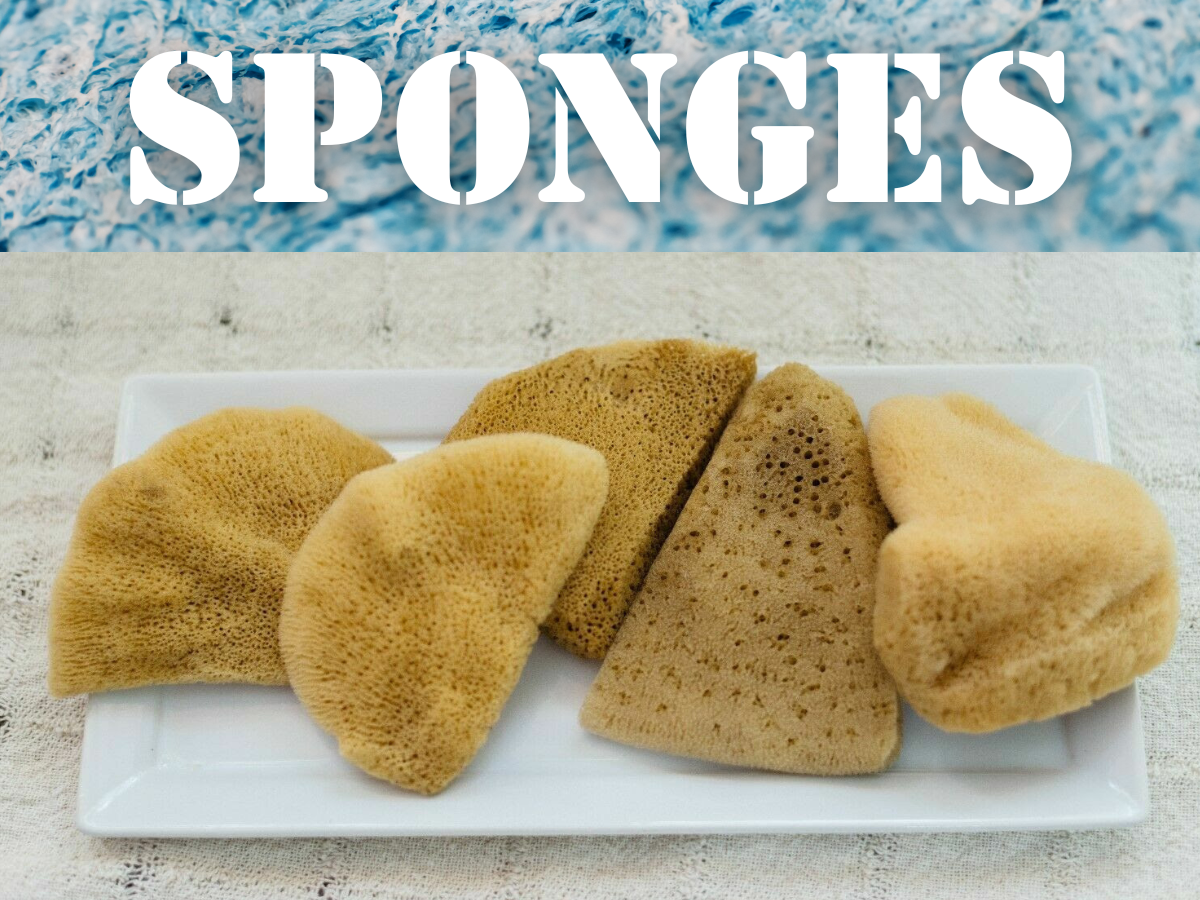 Elephant ear sponges are a must-have for all of your studio needs. These super soft sponges make the perfect addition for throwing and cleaning up clay work at any stage of your process. Coming in a variety of shapes for all of your project's specific demands, you can accomplish wonders with these funky guys. If you haven't given elephant ear sponges a try yet, we highly recommend them.
Pick up a few because they always seem to disappear into the depths of the studio.
Want more information about elephant ear sponges, and other sponges we use in pottery? Check out this cool informational page
That's all for now, folks! Happy potting and we look forward to seeing you around the store.
Elise and the Stone Leaf Pottery Crew
Follow us on social media, Instagram @stoneleafpottery and Facebook Stone Leaf Pottery!
All Clay of the Month purchases are limited to 100# of clay. The sale price is valid only in August 2023 and not combinable with other discounts.
It's not uncommon for us to run out of the clay (s) of the Month, so we always suggest you shop early in the Month to ensure the clay is in stock. Also, when purchasing Glaze or Tool(s), or Equipment of the Month, again, it's limited to products on hand. So, if we don't have it when you shop, come shop with us again soon! We replenish our shelves constantly—we'll hopefully have more soon! Got more questions about how this works? Please, please reach out to us!