Published by Elise on Sep 9th 2023

A note to our lots-of-clay purchasers, from schools to independent artists: if you're picking up large clay orders, anything more than 500 pounds, please let us know ahead of time! The ideal time frame to let us know is 24 hours prior to pick-up. This ensures we have plenty of preparation time. Similarly, large clay orders are best picked up prior to 5:30 pm. This helps us close on time and is easier on our staff!
Onto public events! Looking for a snazzy opportunity to flex your creative skills this month? Consider participating in Denver's Art Drop Day! All across the Denver metro, Coloradans will be able to hide and seek for art. Taking place on the first Tuesday in September, local artists will hide their works in and around the city for people to find and keep. Sign up to drop some art through this form!
We also have the Castle Rock ArtFest going on September 9 - 10, as well as the Fall Fest in Boulder September 22 - 23! Both will have vendors slinging their work for folks to buy. Swing by for a great time!
Sasha is our new store manager and Zach is our new warehouse manager. We're happy to have their help in running things, especially during our busy season.
Happy September, my sculptors and throwers! What a lovely season it's been, and we're excited to start tiptoeing past the summer heat and back into fall. We've welcomed a few new managers to our Stone Leaf crew, so if you see them in the store, say hello!
A reminder that our firing services has an online scheduling system now! Having trouble reaching the front desk on a busy Tuesday to make an appointment? Head to the new page on our website, select "Book Now" and then "Firing Services", which will bring you to our firing calendar. Simply select the time slot that works best for you!
Drumroll, because we have an EKW this month! Want to learn more about how to work your electric kiln properly? The cost is $75 or free with purchase of one new kiln from Stone Leaf Pottery in the last two years! One kiln = one EKW.
Saturday, September 23, 8:00 am - 1:00 pm
Taught by Ingrid and Sophia
CLAY OF THE MONTH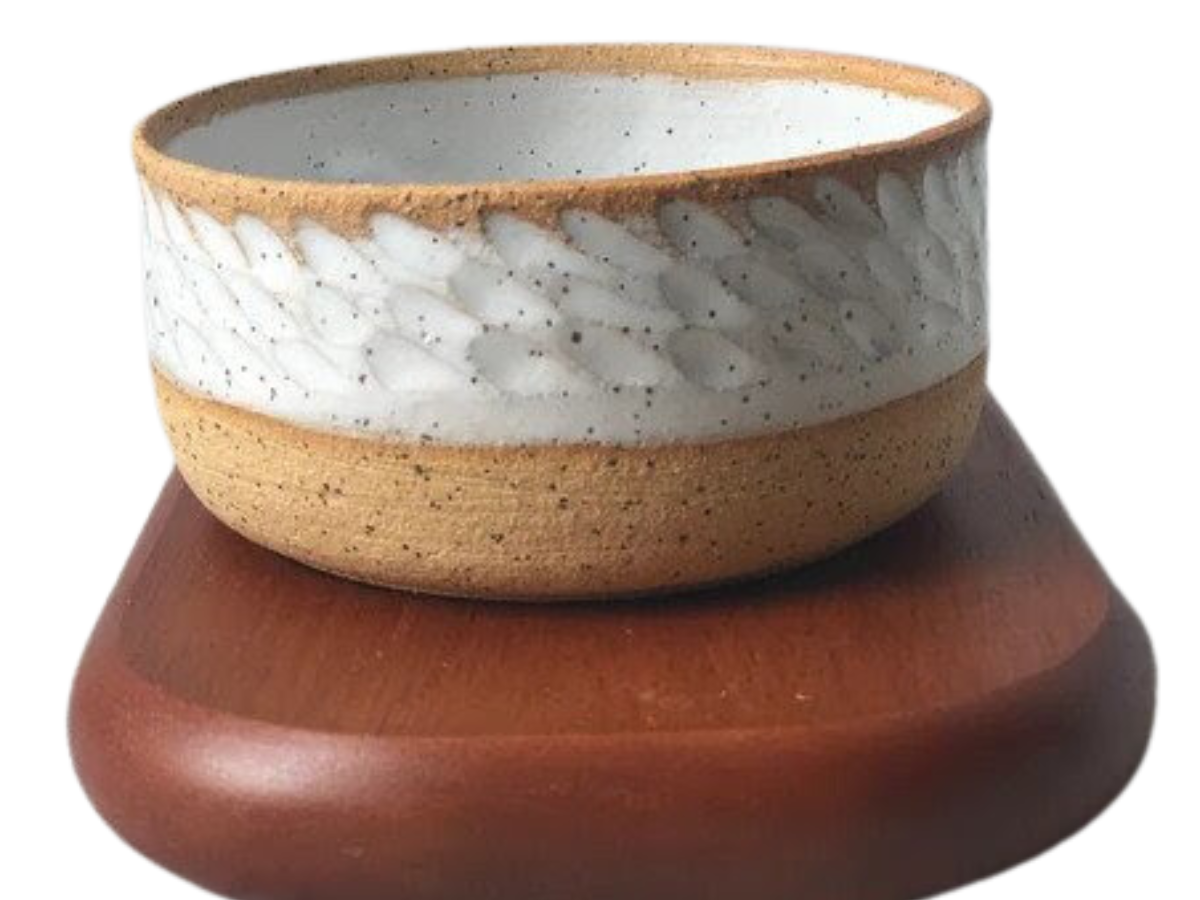 We know this one's a store favorite! Speckled Buff is used widely across the throwing and sculpting spectrum. A consistent, stable clay, Speckled Buff tends to give good results across the board. Speckled buff is smooth-textured but has an extra bit of "umph" to it. It has a low sand and grog content. A mature cone 5 firing will reveal fine black speckles generally visible through glaze and clearly presented on unglazed surfaces. Try green or blue glazes with this one, they tend to look beautiful against its Southwest tan coloring! Grab a bag today! Check out this picture of Speckled Buff on Laguna's Facebook page.
GLAZE OF THE MONTH
Waxy Blue Cone 5 glaze by Kentucky Mudworks - 20% off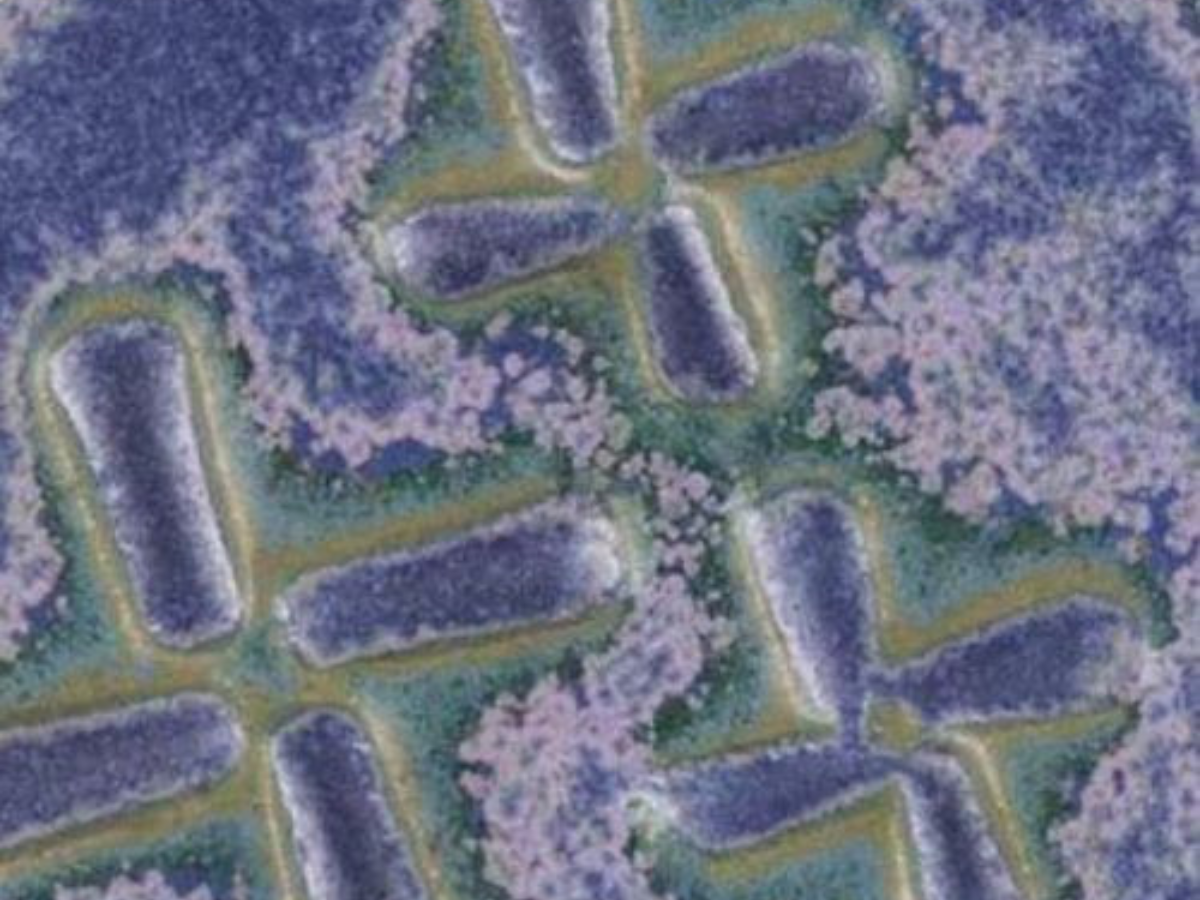 Waxy Blue is a gorgeous mid-fire matte glaze, with consistent results and positive reactions to other glazes to boot. An intense satin blue glaze that breaks green on the edges, this glaze plays well with others both in the Kentucky Mudworks family and alternate brands. An easy pick for white, brown and red clay bodies, it looks good on everything! Each batch is hand-tested and always free of Barium, Lead, or Cadmium. Looking for a delicious denim blue? Waxy Blue may be a perfect fit for you! Scoop up a pint this month!
Want an example of Waxy Blue? Kentucky Mudworks sampled it on a few different clay bodies, take a peek at their website or check out the pictures on the Waxy Blue product page on our website!
TOOL OF THE MONTH

Have you ever wandered down our tool aisle to become distracted by a plethora of patterned stamps and rollers, each their own little work of art? Congratulations, you've found our MKM stash! These babies are specifically designed to work well with your clay. The edges of the stamps all have bevels that compress the clay around the stamp to prevent cracks at the corners. None of the lines and patterns cut into the stamps and rollers are laser cut, which pulls up the edge of the design. When the MKM stamp or roller pulls away from the clay, the MKM tool releases perfectly without pulling up any edges!
Check out this example of an MKM dragonfly stamp on Pinterest!
That's all for now, folks! Happy potting and we look forward to seeing you around the store!
Elise and the Stone Leaf Pottery Crew
Follow us on social media, Instagram @stoneleafpottery and Facebook Stone Leaf Pottery!
All Clay of the Month purchases are limited to 100# of clay. The sale price is valid only in September 2023 and not combinable with other discounts.
It's not uncommon for us to run out of the clay (s) of the Month, so we always suggest you shop early in the Month to ensure the clay is in stock. Also, when purchasing Glaze or Tool(s), or Equipment of the Month, again, it's limited to products on hand. So, if we don't have it when you shop, come shop with us again soon! We replenish our shelves constantly—we'll hopefully have more soon! Got more questions about how this works? Please, please reach out to us!