Warm greetings, my fellow potters and artistes! As always, no matter your traditions or how you spent it, our Stone Leaf family hopes you had a lovely Thanksgiving and the holidays continue to be bright in a chilly winter!
We're looking forward to seeing you before our annual year-end closure, December 24, 2022 - January 2, 2023. We reopen January 3rd. As part of our break, any lingering unpaid orders will be closed and those items will be returned to our general inventory. Make sure you stop by before we close for the end of the year!
We have some fabulous winter pottery events coming up, including the Arvada Center's Holiday Pottery Sale! Swing by the Center between December 1 - 11 for ceramic art available for purchase.
Stone Leaf also continues to host our very own gallery, featuring pieces made by our staff and friends. Need a last-minute holiday gift? Look no further than our retail store's collection and support our local artisans!
Please be aware that during the freezing months, we cannot accept returns on clay or liquid chemical products such as wax resist.
A reminder, if you need pieces fired in Stone Leaf's kilns, please submit them by the following dates:
Bisque Firing Deadline: Saturday, December 3
Glaze Firing Deadline: Saturday, December 10
Now, onto our specials:
CLAY OF THE MONTH
All porcelains!
As is our December tradition, all in-store porcelains are on sale for the 1,000# price in December! This offer is good up to 100# for purchase of clay. Translucent and fine-grained, creamy and light, porcelain is an excellent throwing body for those who crave a smooth experience with gorgeous results! We make sure to offer a variety of porcelains from several manufacturers, including Kentucky Mudworks, Aardvark Clay, Laguna Clay Company, and Rocky Mountain Clay. A complete listing of porcelains that Stone Leaf carries can be found here.
Need porcelain inspiration? Check out some porcelain work on Instagram!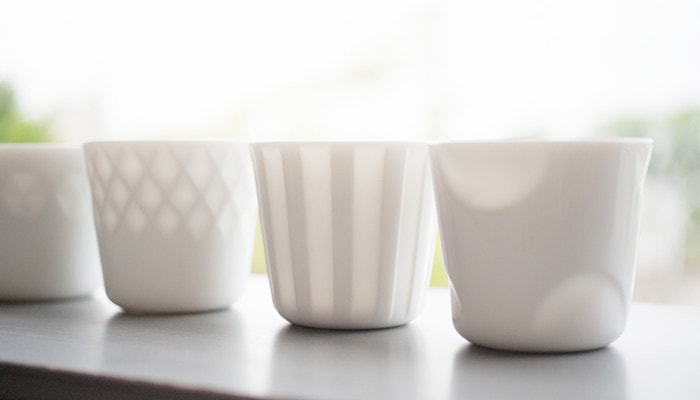 GLAZE OF THE MONTH
Laguna Rainforest Glazes, 20% off
Get ready, because these brand-new glazes will knock your ceramic socks off. Having this stunning series from Laguna as our December glaze special has our store in a tizzy! Do you love soft, striking colors in mottled patterns, evoking organic motions only found in nature? Do you seek out earth tones for your pieces, interested in greens, browns and bronzes? Look no further, as this series takes simple earth tones to a new level. Using the base formula of their beloved Robin's Egg, Laguna's come up with a number of biotic glazes reminiscent of the colors and textures of rainforests. Some of these names include Bengal Tiger, Coco Nibs and Crocodile Lake—intriguing, no? Food-safe and lead-free, don't hesitate to pick up Laguna's Rainforest glazes this month and discover some new favorites!
Want to see the glazes up close? Here's a page showing off the series!
TOOL OF THE MONTH
Fill the Stocking!
Another tradition we love to share with our customers! We have a (ceramic) Christmas stocking and most tools that fit in the stocking are 10% off in December.
There are a couple of rules:
The tools must comfortably fit in the stocking completely. This means, you can't crumple or crush items into fitting within the stocking. The whole tool must fit and not be sticking out of the top.
Most tools are available for this special but there are certain lines we cannot offer discounts on. Inquire at the front desk for more information.
Tools only! No cones or refractory or underglazes, etc. You get the idea.
DiamondCore tools are not included with this special.
You can only fill the stocking once. Feel free to fit as much as you can (see rule #1) but you can only utilize this special once, so make sure you get all the goodies you can when you use the stocking stuffer special!
That's all for now. Stay warm and happy potting, everybody, and we look forward to seeing you around the store!
Elise, along with Bob, Ingrid, Sophia, Gita, Ripley, Kate, Ashley, Emelio, Heather, Britt, Jaydon, Jessica, and the rest of the Stone Leaf Pottery Crew
Follow us on social media, Instagram @stoneleafpottery and Facebook Stone Leaf Pottery!
All Clay of the Month purchases are limited to 100# of clay. The sale price is valid only in December 2022 and not combinable with other discounts.
It's not uncommon for us to run out of the clay (s) of the Month, so we always suggest you shop early in the Month to ensure the clay is in stock. Also, when purchasing Glaze or Tool(s), or Equipment of the Month, again, it's limited to products on hand. So, if we don't have it when you shop, come shop with us again soon! We replenish our shelves constantly—we'll hopefully have more soon! Got more questions about how this works? Please, please reach out to us!